"If you talk to a man in a language he understands, that goes to his head. If you talk to him in his language, that goes to his heart." nelson mandela.
Intent
The MFL department at All Saints Academy is to raise awareness of and develop a love of language and culture. Students will study the Spanish language and learn about the culture in Spain as well as other Spanish speaking countries in South America. Students will learn how to become confident communicators in Spanish using all four skills, speaking, listening, reading and writing and develop a deep appreciation of the vibrancy of Spanish culture.
Implementation
Year 7 and 8 Learning Journey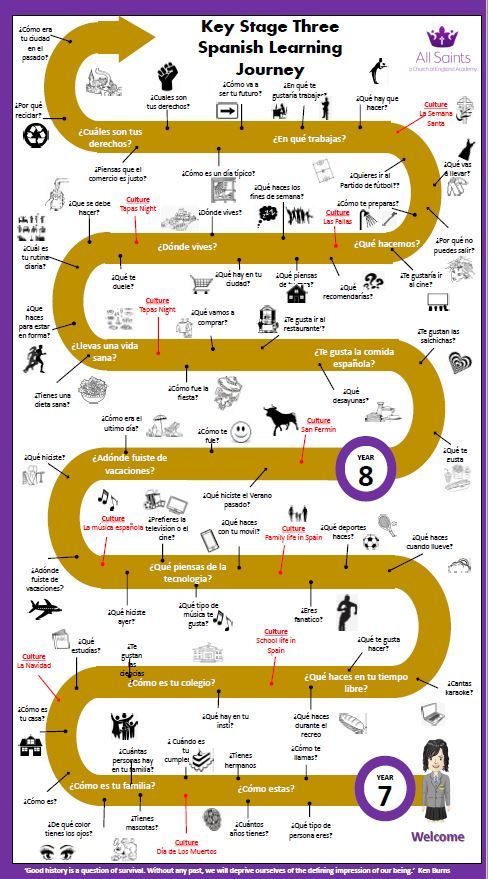 Click here for an enlarged version: Spanish-KS3-Learning-journey-PDF.pdfSpanish-KS3-Learning-journey-PDF.pdf
Key Stage 4 Learning Journey: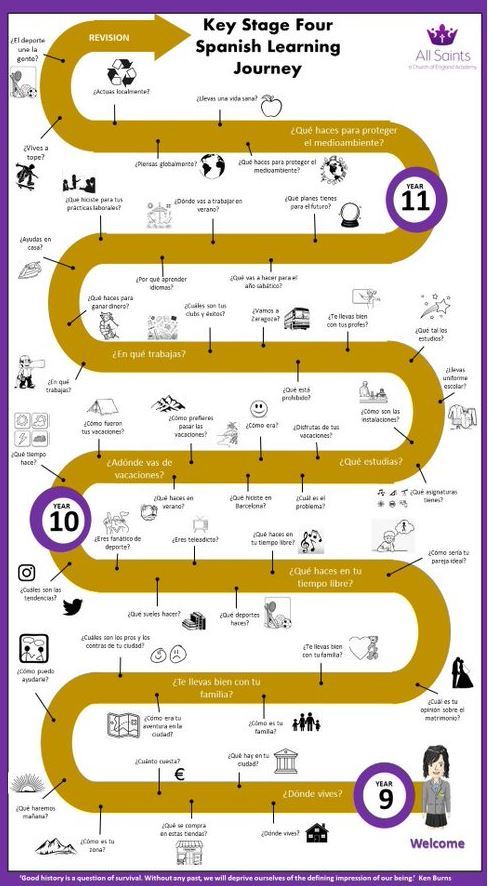 Click here for an enlarged version: Spanish-Learning-journey-KS4-pdf.pdfSpanish-Learning-journey-KS4-pdf.pdf
This year we are moving to a 3 year KS3, the materials are being updated.
ASSESSMENT
Key Stage 4 assessments will build upon prior learning and will include vocabulary from all topics that have been taught. For example, the spring 2 assessment in year 7 will include vocabulary from the autumn term, presenting myself and family and friends.
Key Stage 4 assessments will be full GCSE papers at either foundation or higher tier depending on the ability of the student.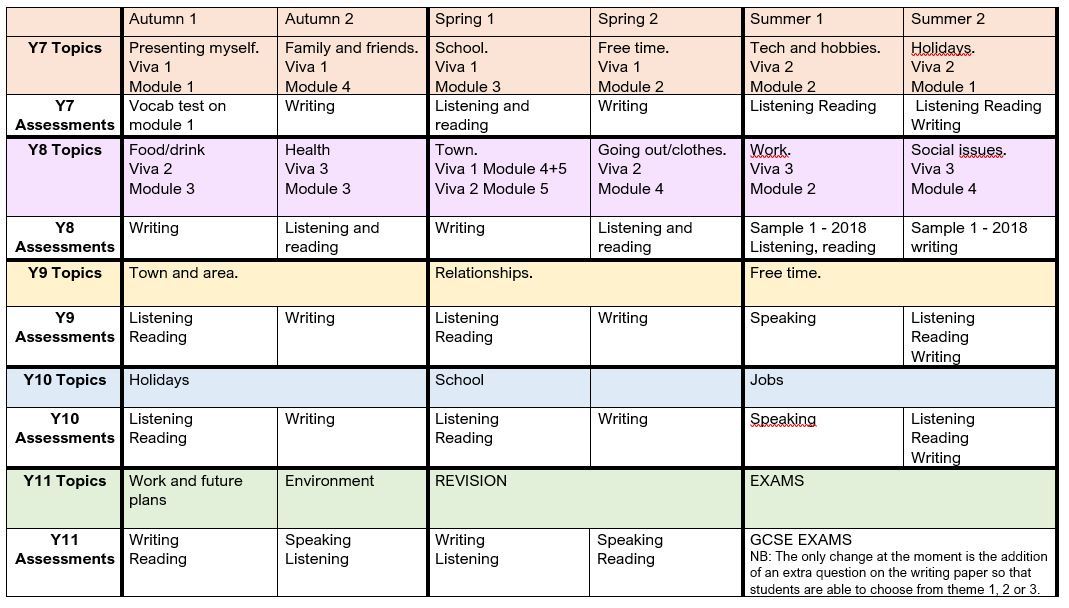 IMPACT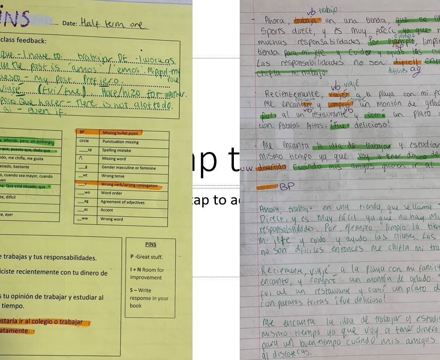 Cultural Capital Opportunities
Movie night
Spanish cookery lesson
Careers with languages workshop
Cultural lessons focussing on traditional festivals and celebrations.
Become a Language Ambassador
Research project on Spanish health care / schools.
MFL Prefect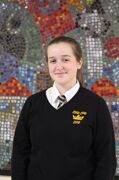 Hi I'm Ella. I wanted to be the senior prefect of MFL because I have always had a great passion for languages. I wanted to share this and encourage the students to develop their knowledge of other languages and cultures. I would like to help our students achieve high grades in Spanish and support them in their learning about the language and culture in Spain.
Learning Resources
Websites used in MFL:
This is used for all homework in Spanish.
Students are expected to spend a minimum of thirty minutes every week using this website to learn new vocabulary.
Passwords and usernames will be issued via the class teacher.
This can be used in class to support learning and may be set as additional homework or as revision for upcoming assessments.
Passwords and usernames will be issued via the class teacher.
This website is particularly good for practising grammar. It has full explanation of grammar points and activities to support learning.
Knowledge Organisers
Spanish resources Year 7
Spanish resources Year 8
Spanish GCSE resources