Exams
Students at All Saints are entered for a wide variety of qualifications during their five years at the Academy. There are GCSEs and a wide variety of vocational qualifications which are equivalent to GCSEs. We are very proud of our students' success in all examinations, and over the last few years the Academy has moved to a position where we are significantly outperforming local, regional and national standards.
2020 and 2021 Exam Results
Due to Covid-19 exam results have not been published.
2022 GCSE Results
In 2022 All Saints Academy celebrated an outstanding set of GCSE results with 97% of students having achieved a grade 4 or higher in both maths and English, while 82% achieved a grade 5 or higher in both subjects.
The new GCSE grade 9 is awarded for the best performances nationally so we are proud that 8% of students achieved this wonderful accolade in both English Language and English Literature, while 13% of students were awarded the top grade in maths.
English and maths results were outstanding with 97% and 98%, respectively, of students passing with grade 4 or above.
We are also proud that 67% of students in Year 11 achieved the Ebacc qualification (passes in English, maths, science, a humanity and a language). This is higher than the national figure, highlighting the academic breadth achieved by students. 75% of all students were entered for the EBacc qualification in 2022.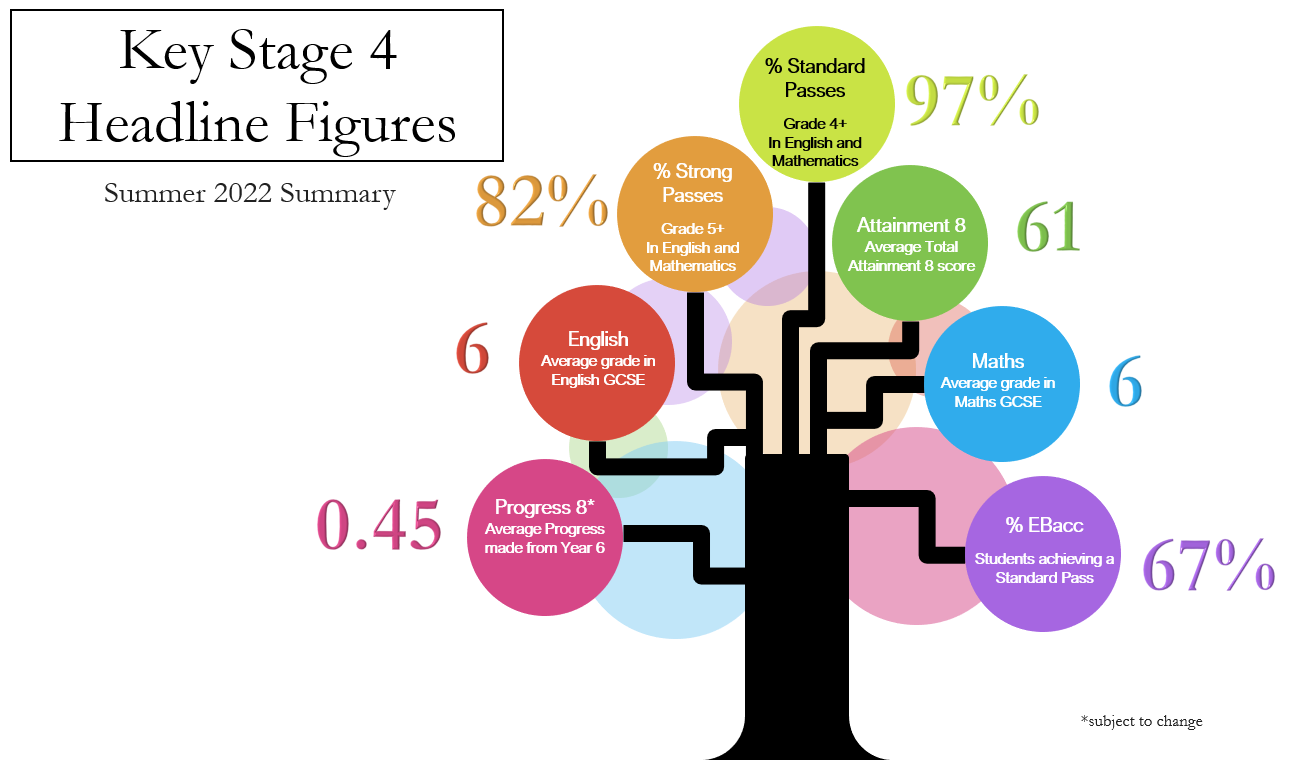 Destination Data