Cultural Capital
Our INTENT
Cultural Capital is a term developed and popularized by late-twentieth-century French sociologist Pierre Bourdieu. Cultural Capital is an accumulation of education, knowledge, language, and behaviours - that are valued by society and once you know them, you can use them to advance your pathway to success and navigate the world around you.
At All Saints Academy, we offer a lot more than academic excellence. We offer a wide range of activities to all students from all year groups. The development of Cultural Capital and enrichment through our wider curriculum, fosters students who are confident, creative, independent, healthy reflective and resilient.
Cultural Capital is central to the Care, Guidance and Support of all of our students. The Cultural Capital programme has been created to develop and accredit in students in the personal attributes essential for employability and life. The four pillars of Cultural Capital are:
Aspirational Leadership
Skills and resilience
Character
Cultural knowledge and experience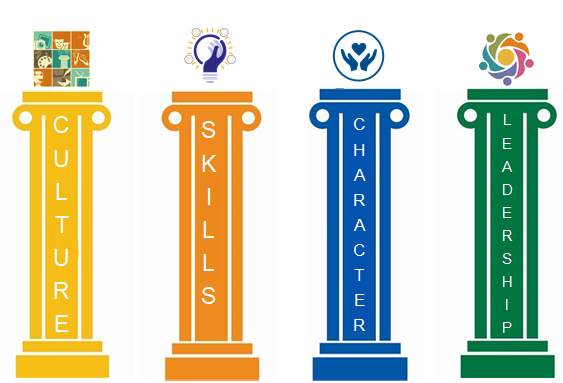 Our intent is to have all students work towards becoming a Cultural Capital Champion, understanding the importance of the 4 pillars and how they will help them develop skills for life. The four pillars are described below:
What is 'Character'?
Character education is a learning process that enables students and adults in a school community to understand, care about and act on core ethical values such as: respect, justice, citizenship, and responsibility for self and others. Upon such core values, we form the attitudes and actions that are the hallmark of safe, healthy and informed communities that serve as the foundation of our society.
In order to evidence your character we want you to get involved in:
Creating a sense of pride, belonging and identity in All Saints Academy.
Showing excellent behaviours towards our peers, teachers and everyone in our community.
Demonstrating and promoting respect and kindness towards others exemplifying good manners and courtesy?
Showing resilience and confidence in the face of adversity.
Promoting the value of volunteering and service to others.
Making everyone feel valued and have a sense of belonging at All Saints Academy.
What is 'Leadership'?
Leadership opportunities begin as soon as you start your journey at All Saints Academy. This is when you have a time to shine and be a role model to others.
If you ask what the qualities of a student leader are, and you will hear answers such as:
Trustworthy, responsible, respectful, and resilient.
Great listener and communicator.
Capable of finding solutions that work for everyone.
Able to get along and work well with others.
Has purpose, vision, and sets goals.
Are people born with characteristics that make them leaders, or can leaders be made?
Certainly, there are people who can be considered natural leaders because of their inherent characteristics. Mahatma Gandhi, Mother Teresa, and George Washington are examples. However, research in several fields—including emotional intelligence, social-emotional learning, and positive psychology shows that anyone, even young children, can learn and develop leadership qualities.
People can choose to be leaders, starting with self-leadership. How people lead their lives, their choices, the contributions they make, and the development of their character are at the heart of self-leadership. The same applies to the definition of student leaders and how they are created.
Some of the opportunities you can grasp with both hands are:
Aspire to be an Eco warrior and look after our environment and the school community.
Do you want to take a lead in making sure our school community is bully free? Become a part of the anti-bullying working party?
Do you have another language as your 1st language; do you want to share your culture and language diversity with others? Become a Language Ambassador.
Do you want to share your opinions and compete in debates; join the ESU debate society!
Become a TELL leader and support our termly church services and get involved in Worship.
Love Reading? See Mrs Nesbitt and join the Reading Leaders, engaging and inspiring others to share reading recommendations or complete your bronze, silver or gold award as a librarian.
Want to help others with their learning and care and guidance? Become a peer or SEND mentor. See Heads of Faculty or Heads of House to see how you can support others.
Love sport; well become a sports leader developing your ability to grow the leaders of the future, strengthen your coaching skills and represent your school county wide.
In Year 10 are you grabbing as many opportunities as you can to apply for prefect status?
When you reach Senior Prefect status work with Mrs Buchan to complete the Student Leader Development Programme, helping you get ready for roles beyond school.
What are 'Skills'?
Learning new skills is an important aspect of the growth of your Cultural Capital. This could be something that really pushes you out of your comfort zone and develops both your resilience and patience. You might just take up a new sport or learn to crochet, but learning something new and succeeding in it will give you sense of accomplishment and make a fabulous talking point.
So what new skills can you do in P6? Or is there a new class or a new language you want to master? Evidence your journey in your evidence form on OneNote in Teams!
What is 'Culture'?
"Culture is the sum of all the forms of art, of love, and of thought, which, in the course of centuries, have enabled man to be less enslaved." ~ Andre Malraux
Culture is the invisible bond which ties people together. It refers to the pattern of human activity. The art, literature, language, and religion of a community represent its culture. Our cultural values and beliefs manifest themselves through our lifestyle. Our moral values represent our culture. The importance of culture lies in its close association with the ways of thinking and living.
So being cultured can open doors to deeper conversations, connections to others and often an appreciation of history and the rich experiences that make us human.
Evidence when you have developedapsects of your culture:
1. Enjoy a performance. This could be music, theatre, ballet, comedy. How did it help you grow as a person? What did it make you think about?
2. Visit a museum. What did you learn? What did it make you think about?
3. Read the biography/autobiography of someone you aspire to be like. What did you learn from their lives?
Here are just 3 ideas to get you started. Check out the evidence form and notice board for events, activities and P6 that you can attend.
IMPLEMENTATION
The Cultural Capital programme is developed through the students' co-curriculum and the plethora of opportunities offered in period 6. These activities along with the students' own experiences and through curriculum subject areas will form part of their evidence.
Students track their contribution to Cultural Capital through their tutor Teams OneNote system; they upload their evidence and share their successes with their tutor in termly learning conversations. When students have evidenced 10 or more Cultural Capital activities they are awarded, Cultural Capital Champion status; they will wear their badge with pride!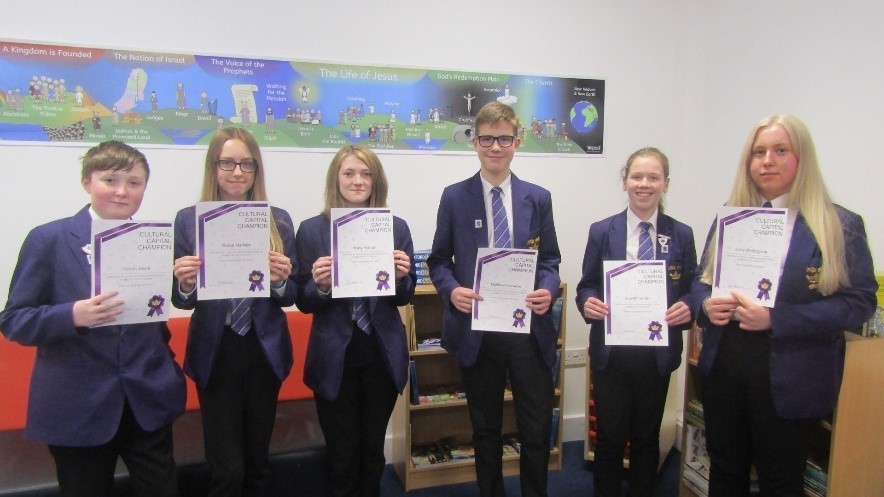 Some of our 'Cultural Capital Champions' 2020
There is a distinct focus on levels of literacy and explaining their cultural capital experience; tutors ensure that the quality of their evidence forms part of their judgement in awarding champion status.
Useful Documents
Describing-your-Cultural-Capital-Evidence.pdf
Cultural-Capital-assessment-statements-for-tutor-learning-conversations.pdf
IMPACT
We now have a Senior Prefect who supports Cultural Capital
Click here for IMPACT examples
Photographs from some of our recent Cultural Capital events:
Edinburgh July 2022
The Cultural Capital Champions had a fabulous time in Edinburgh in July, developing all 4 pillars. The enjoyed: Van Gough 360, a tour of Edinburgh University and watched students graduate at City Hall, visited two museums, an art gallery and listened to Vivaldi's 'Four Seasons' at Gillesgate Cathedral. We now have a team of 26 Champions, who will now work through their bronze, silver and gold awards, inspiring lots of students to keep building their evidence.
Grace our Head Prefect said:
"At the end of last year, a group of students went on a trip to Edinburgh for two days, where they took part in a variety of enriching events. For example, amongst many other things: we visited Edinburgh University and the National Museum of Scotland, we attended St Giles Cathedral where we listened to an orchestra play Vivaldi Four Seasons, and we went to the Van Gogh Alive exhibition. As well as strengthening the students' character and cultural awareness, we all also had a lot of fun exploring Edinburgh with our friends.
To qualify for this trip, over the year we had to become 'Cultural Capital Champions', by completing at least 10 challenges from the Cultural Capital form. These challenges had to be across the four pillars of Cultural Capital (culture, leadership, skills and character), and had to be evidenced to prove completion. These challenges allowed students to get more involved with their contribution to school life, and gain a variety of skills both inside and outside of the academy that will be useful later in life.
Duke of Edinburgh Bronze Expedition
Miss Kriehn took a 41 students on their final expedition in 2022. Some will continue into silver this year.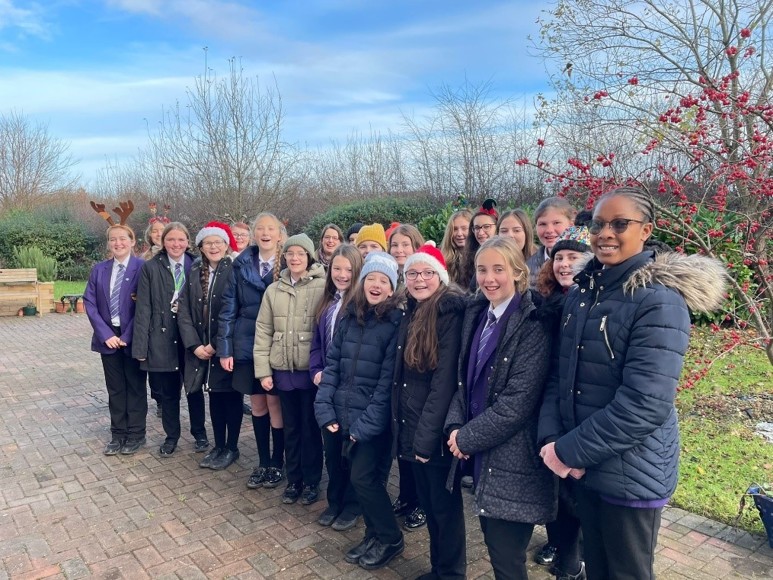 The All Saints Choir singing at our local care home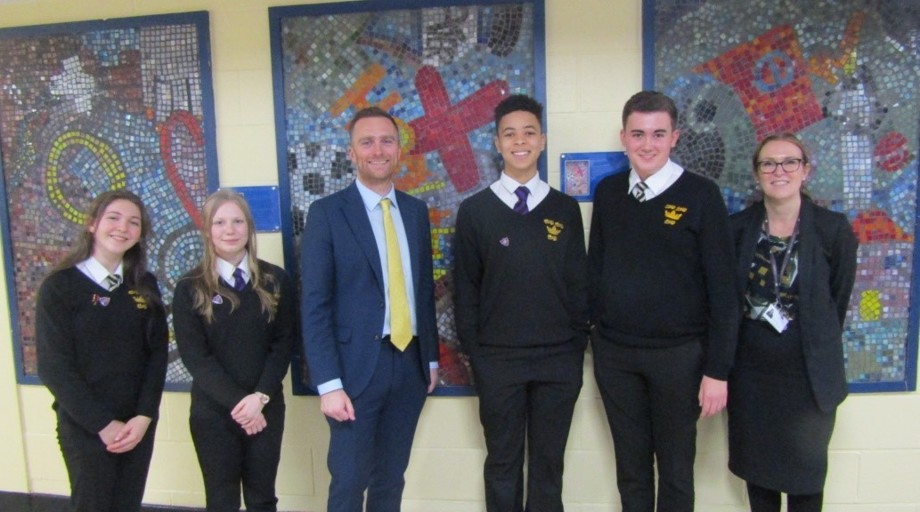 Year 11 Student Prefects meeting our local MP Matt Vickers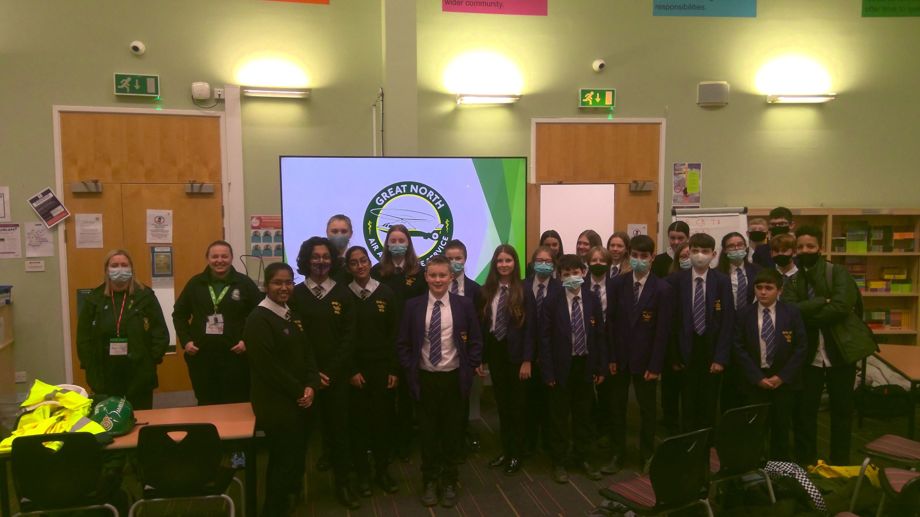 Students meeting the Air Ambulance Team for an Inspire Talk in December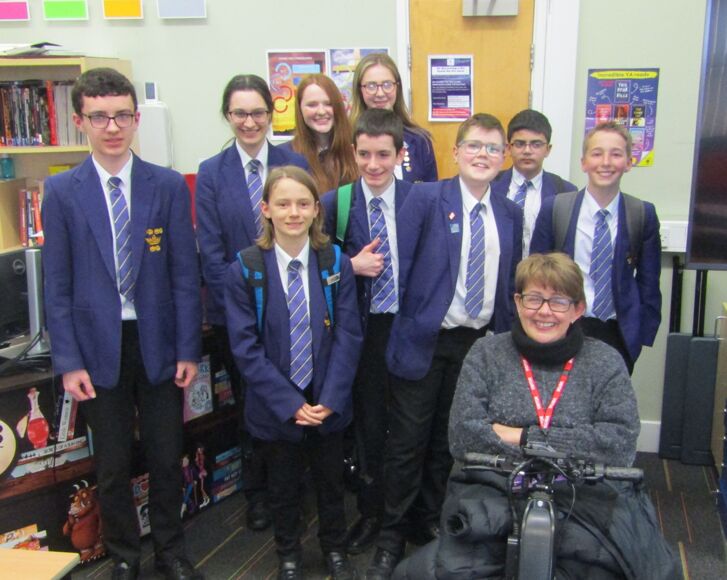 Inspire talk with Baroness Tanni Grey-Thompson April 23