Holocaust Beacon School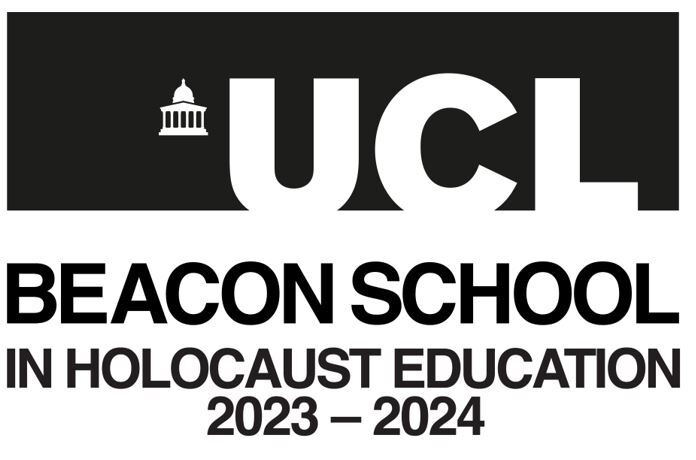 We are proud to have become a Holocaust Beacon School for 2023-24, a status awarded by University College London's Centre for Holocaust Education. We are one of only 18 schools to have been awarded the status this year. This achievement reflects our commitment to developing pupil's understanding of the Holocaust as a whole school approach. This is an exciting opportunity for all members of our academy to partner with one of the world's top-rated universities as we develop our understanding of the Holocaust and its implications and become more independent and critical thinkers.
Studying the Holocaust is as important as ever and as an academy we are committed to raising the awareness of not only the events of the Holocaust but those of more recent genocides too such as those in Rwanda and Darfur. Students will take part in a range of activities for Holocaust Memorial Day in January, reflect on events of the Holocaust in curriculum time and for those students in year 10 and 11 listen to the story of a Holocaust survivor online.
As an academy we are also taking part in the national project 'The Holocaust, Their Family, Me and Us' with students in Year 9 and 10. Through this project students will learn about Bernie Graham and his families experience of the Holocaust. Any students wanting to take part should see Mrs Kelly in C01.