"Our lives begin to end the day we become silent about the things that matter." martin luther king.
Intent
At All Saints Academy, we strive to provide a curriculum that is broad, balanced, challenging, inspires curiosity, and fosters a love of learning. The vision for the All Saints Academy is rooted in the biblical teaching from the gospel of John and in the firm belief that 'Every Child Matters Equally to God' we strive to provide an excellent education for all our students; an education which brings out the best in all of them and prepares them for success in life.
We aim to develop an understanding of British history and that of the wider world. History students are given the opportunity to examine, interpret and evaluate a variety of sources in order to form opinions and make judgements about the past. Each is encouraged to think and behave as historians, archaeologists, and inquisitive thinkers.
We investigate how and why the world has changed as well as what we can learn from the past to make the future a better place. British Values are woven into the History curriculum promoting values such as mutual respect, tolerance, and individual liberty. As our pupil's progress they will become equipped to ask perceptive questions, think critically, weigh evidence, sift arguments, and develop perspective and judgment.
IMPLEMENTATION
History at All Saints is a broad journey of themes throughout KS3 that build into select elements of the KS4 curriculum. The implementation of this journey will promote a love of learning through engaging lessons that are accessible for all and allow students to develop a wide variety of knowledge and skills such as: interpretation, problem solving, and making judgements.
Students will consider key questions within each lesson and will be provided with a range of knowledge that will allow them to answer these questions.
Schemes of Learning consider the local context by including a wide range of local history across the topics of KS3. This will provide students the opportunity to understand their surroundings and the local, national, and global importance of their own environment through a varied curriculum.
Our Learning Journey, click to enlarge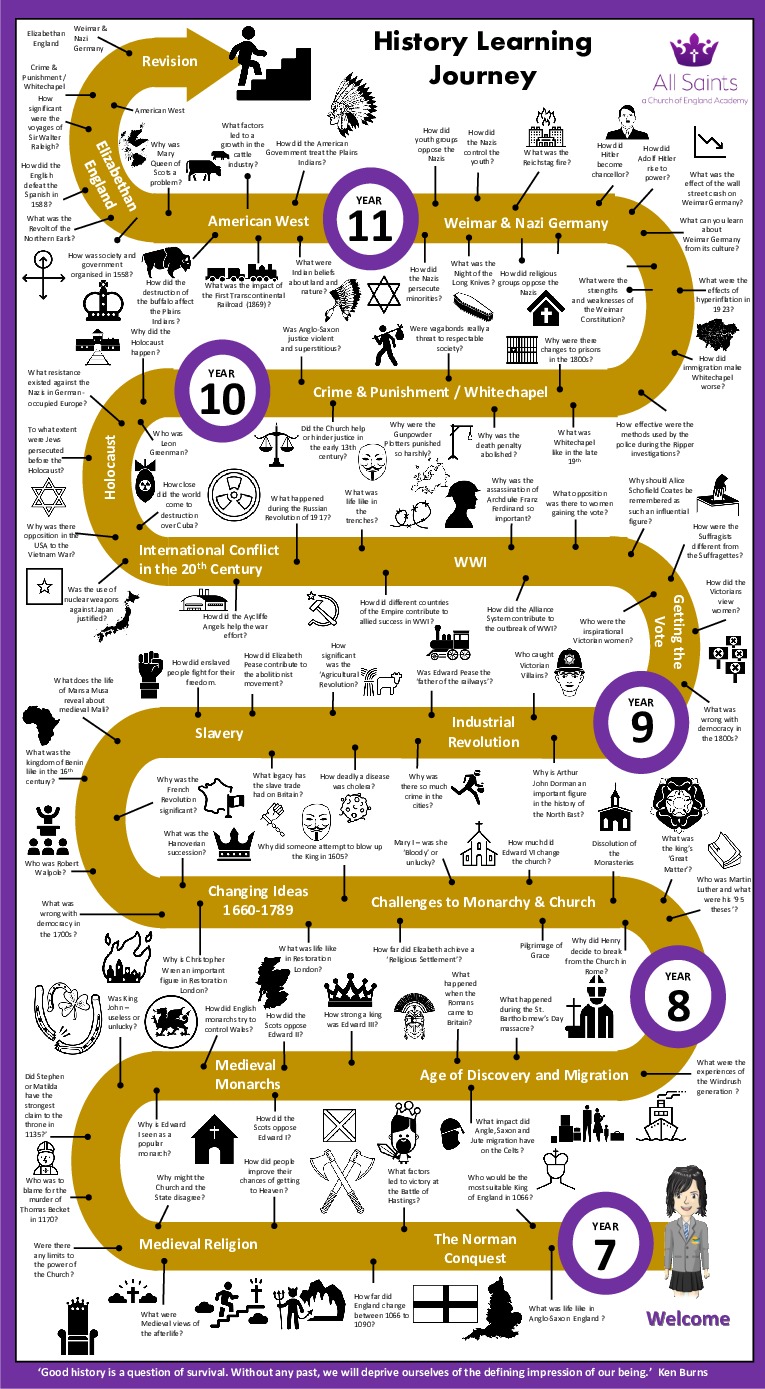 What will I study in KS3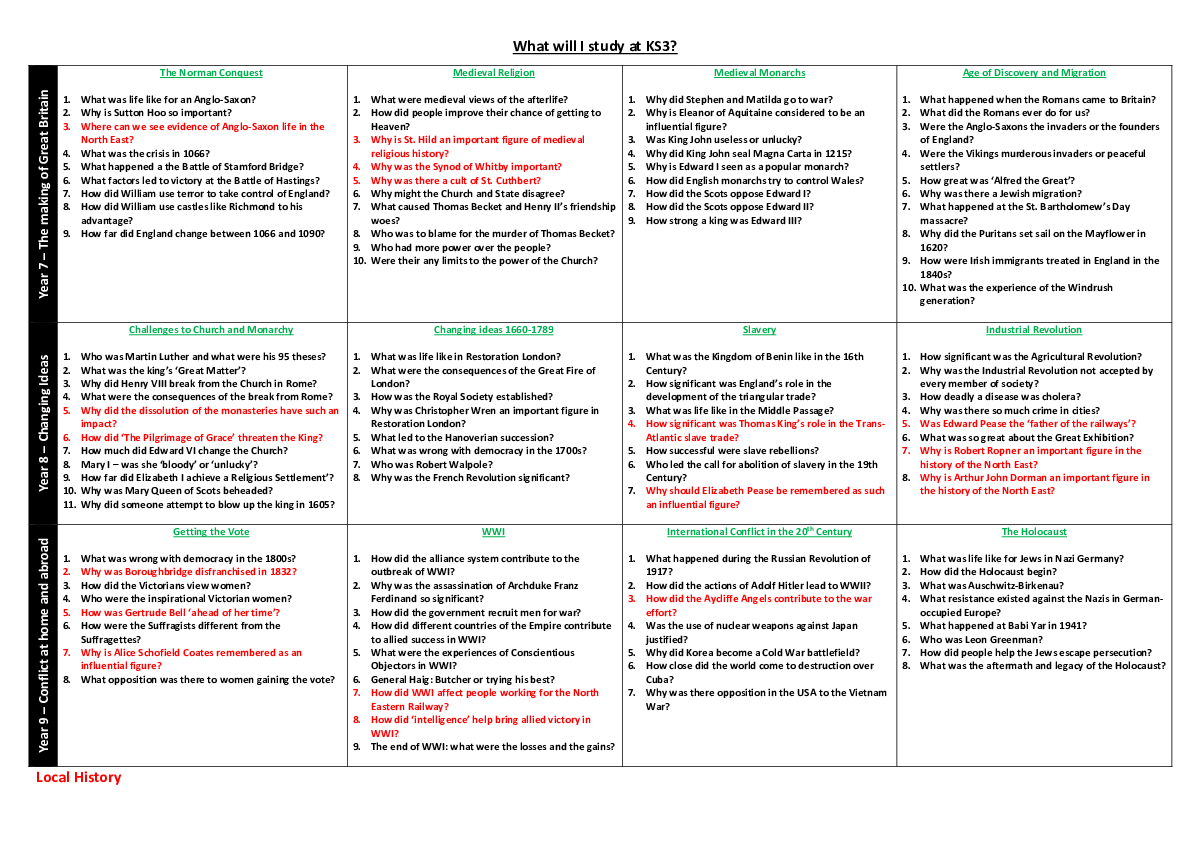 ASSESSMENT
Year 11 updates to Summer Exams
Paper I – Crime & Punishment NO CHANGE
Paper II – Elizabeth Question ONLY
American West dropped
Paper III – Nazi Germany NO CHANGE
Impact
A fabulous GCSE 12 mark Germany question with PINS feedback- student improvements
Examples of Students learning on OneNote: Year 10 Big Pictures
Cultural Capital Opportunities in History:
History debate club
Outside speakers (Holocaust survivors)
University visits
Humanities Prefect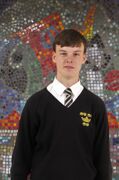 Hi, my name is Finlay, and I am the Humanities prefect. I applied for this role as I believe these 3 subjects within the humanities are some of the most interesting and unique courses within the school. The subjects that are in the humanities are History, Geography and Religious Ed. All of which are very important and amazing to learn about as you further your education in the school. I personally enjoy these subjects and believe everyone within the school should share my passion for them as they teach you about the world we live in and peoples outlooks and different cultures within it. I find this very fascinating which led me to pick both History and Geography for my options to continue learning about the subjects alongside Religious Ed. 
My role as prefect for these subjects is to provide a platform for students who find these lessons interesting and to help them further deepen their understanding of the subject areas. Another aspect of my role is to support and guide students who may find these 3 subjects challenging. Above all else my role is to provide support and encouragement to all students within the academy.
Learning Resources
History Knowledge Organisers