Our Intent
The Drama department's vision is to cultivate a love of learning for the subject. Drama aims to offer experiences that challenge students, through a working environment that promotes and encourages creativity and reflection.
All students will be able to achieve their potential with a curriculum that is accessible for all.
We will provide a holistic understanding of drama practice, where students will be able understand how the skills they develop can be used in the wider context of life.
Implementation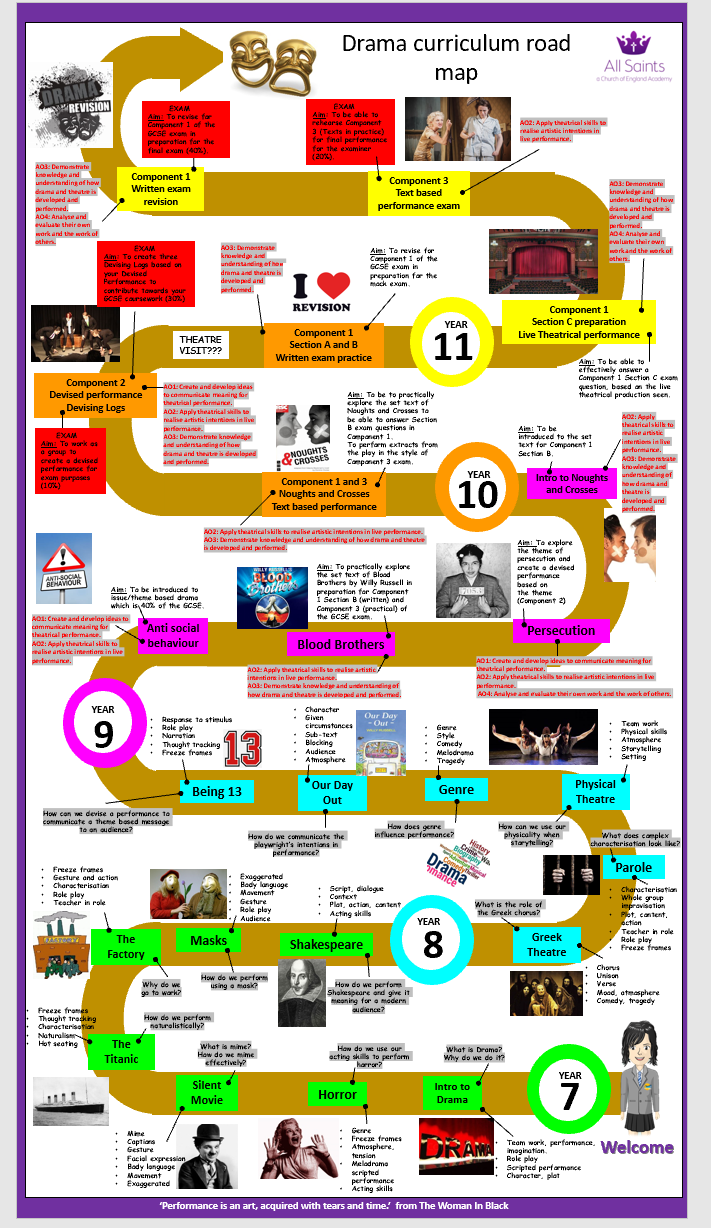 Drama Cultural Capital opportunities:
Drama Club
Theatre trips
School production
Drama Leaders