"Build your own dreams or else someone will hire you to build theirs." Farrah Gray.



Our Intent
GCSE Business aims to provide a broad curriculum where students gain an in-depth knowledge and understanding of the modern business world. Always current and relevant, the business world is constantly changing – a living subject – which makes it both interesting and challenging. Students investigate a dynamic range of enterprises from the point of view of the owners, managers, customers, and employees. Our students learn about the problems and decisions facing small and large businesses and identify what makes business a success or failure and are expected to offer their own independent solutions. Students learn about what makes a successful entrepreneur, and develop skills for their own future in the workplace. We aim to stretch all students to explore the subject beyond the planned curriculum, while also ensuring that all students are gaining the understanding needed to master their crucial knowledge.
Implementation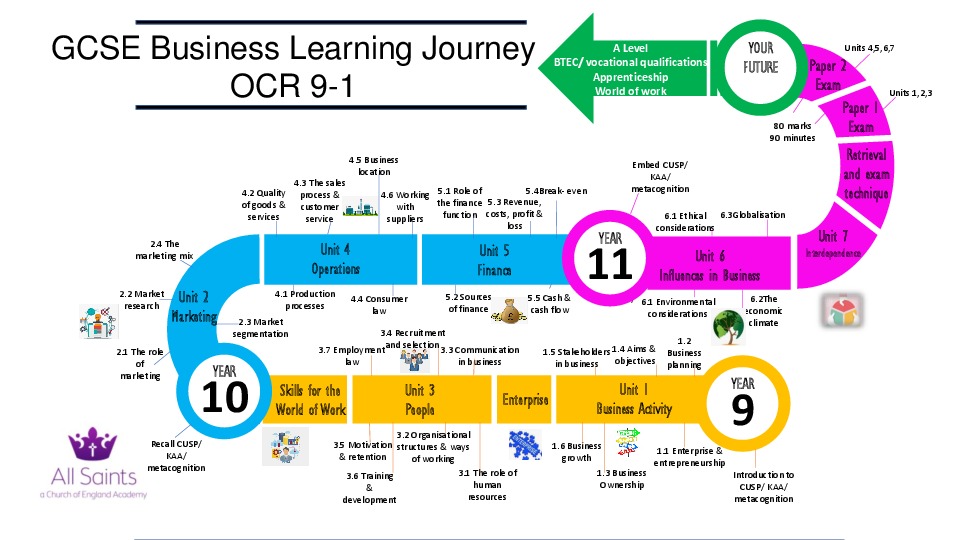 Assessment:
In lessons, we foster higher-level thinking skills such as analysis and critical evaluation of local and national businesses. A summative assessment is completed termly throughout Years 9, 10 and 11. Students are expected to undertake formative checks each lesson including self-assessment and assessment by their peers using clear success criteria.
IMPACT
York Chocolate Story:
Cultural Capital Opportunities:
Visits from local employers and entrepreneurs – including The Northern Nanny Company Ltd, Endeavour Digital Ltd and Santander UK plc
Visits from local employers and entrepreneurs – including The Northern Nanny Company Ltd, Endeavour Digital Ltd and Santander UK plc
£5 enterprise challenge
Student leadership opportunity – Academy interview panel
York Chocolate Story
Business Prefect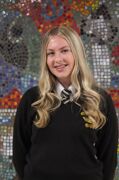 Hi my name is Brooke and I am the business prefect. I wanted to take on this role to inspire younger students to choose this subject for their GCSE's and also to promote this subject because I think it is a great opportunity for all students to learn skills that will help them in life after All Saints Academy. I chose business for GCSE's because it has helped me learn new skills about creating businesses and financial skills. I am very grateful to be a prefect and I plan on using my new knowledge to give back to the school by influencing other students to take business.
Some of the best attributes of All Saints are how creative and collaborative the lessons are. My business lessons in particular have helped me to work in groups with different people and to push me out of my comfort zone. I take pride in the work I do in my business lessons and hope to motivate others to feel the same about their hard work in school.
My main goals as a prefect are to inspire students to choose business to help them build a future career and be a great role model for younger students. I also hope to teach students new life skills that they can carry with them through All Saints. As the business prefect, my vision is to make sure all students who take business have the best experience in lessons whilst also learning really important life skills. I would also like to encourage more entrepreneurial opportunities in school for everyone from years 7-11 to participate in.
Useful Websites:
https://www.bbc.co.uk/bitesize/examspecs/zhrphbk
https://www.businessed.co.uk/index.php/home/theory/gcse/ocr-gcse-9-1-public
Learning Resources:
Unit 1 Business
Unit 2 Marketing
Unit 3 People
Unit 4 Operations
Unit 5 Finance
Unit 6 Influences on business
How to structure your answers
Crucial knowledge checklist
Business Studies OCR checklist for 2022