"FaitH is to believe what we do not see, and the reward of this faith is to see what we believe." ST augustine.
Intent
RE is about helping children and young people hold balanced and well-informed conversations about religion and belief. RE asks challenging questions about the meaning of life, beliefs about God, issues of right and wrong and what it means to be human. It develops students' knowledge and understanding of Christianity, Islam, other religious traditions, and other world views that offer answers to these challenging questions. It offers opportunities for personal reflection and spiritual development. It enhances students' awareness and understanding of religions and beliefs, teachings, practices and forms of expression, as well as of the influence of religion on individuals, families, communities and cultures.
RE encourages students to learn from different religions, beliefs, values and traditions, while exploring their own beliefs and questions of meaning. It challenges students to reflect on, consider, analyse, interpret and evaluate issues of truth, belief, faith and ethics and to communicate their responses.
RE encourages students to develop their sense of identity and belonging. It enables them to flourish individually within their communities and as citizens in a diverse society and global community.
Implementation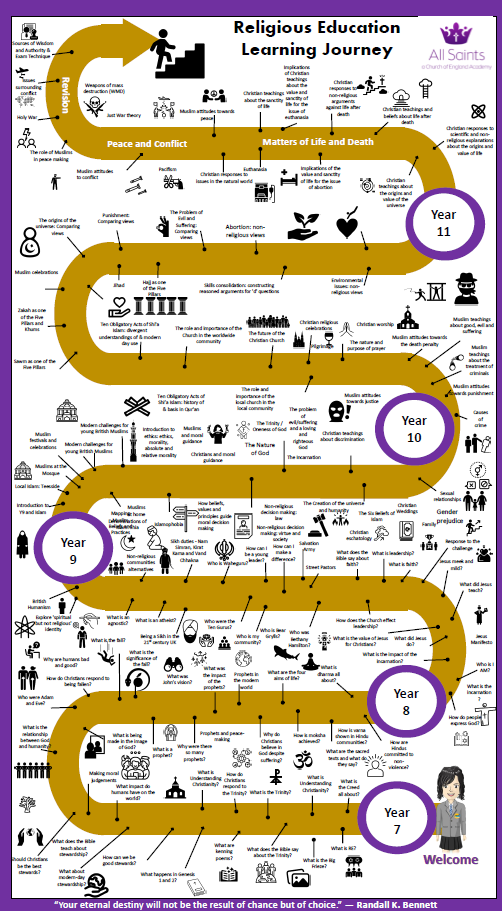 ASSESSMENT
Impact
We use artefacts to help bring religion alive. Here are some Hinduism artefacts to help students understand the major deities.
Here are some examples of Y7 work. RE allows students to reflect upon their spiritual and human experiences in a creative way. Here are some ideas about God.
The students were asked to think about the concept of stewardship and came up with some top tips on how to look after our environment!
Cultural Capital Opportunities
Young Leaders Award
Faith visitors: Respect Me PDE Days
Working with Chaplaincy
Archbishop's Award
Various opportunities to reflect on society's beliefs and values to develop students' SMSC development
Faith Network Club
Humanities Prefect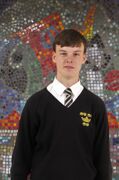 Hi, my name is Finlay, and I am the Humanities prefect. I applied for this role as I believe these 3 subjects within the humanities are some of the most interesting and unique courses within the school. The subjects that are in the humanities are History, Geography and Religious Ed. All of which are very important and amazing to learn about as you further your education in the school. I personally enjoy these subjects and believe everyone within the school should share my passion for them as they teach you about the world we live in and peoples outlooks and different cultures within it. I find this very fascinating which led me to pick both History and Geography for my options to continue learning about the subjects alongside Religious Ed. 
My role as prefect for these subjects is to provide a platform for students who find these lessons interesting and to help them further deepen their understanding of the subject areas. Another aspect of my role is to support and guide students who may find these 3 subjects challenging. Above all else my role is to provide support and encouragement to all students within the academy.
Learning Resources