Joining Year 7 in September 2024
Choosing a secondary school is a very important step for parents and children. We would advise that you start to consider your options early, finding out about entry criteria and which school genuinely fits your child best. Children also need time to adjust to the idea of their new school.

As a Church Academy, All Saints do have some additional information to consider if you are thinking about applying for a faith based place.
All Saints is an Academy that firmly believes 'every child matters equally to God'. It is an environment where every child is seen as an individual and where every member of staff is dedicated to ensuring that students are supported to achieve their potential in all that they do. We have an unrivalled reputation for supporting and guiding our students to fulfil their potential. Our staff are a well-qualified team who ensure that our students are prepared for each new step they take. We pride ourselves that our
transition process supports our new students to make the move from primary to secondary school
easily and successfully.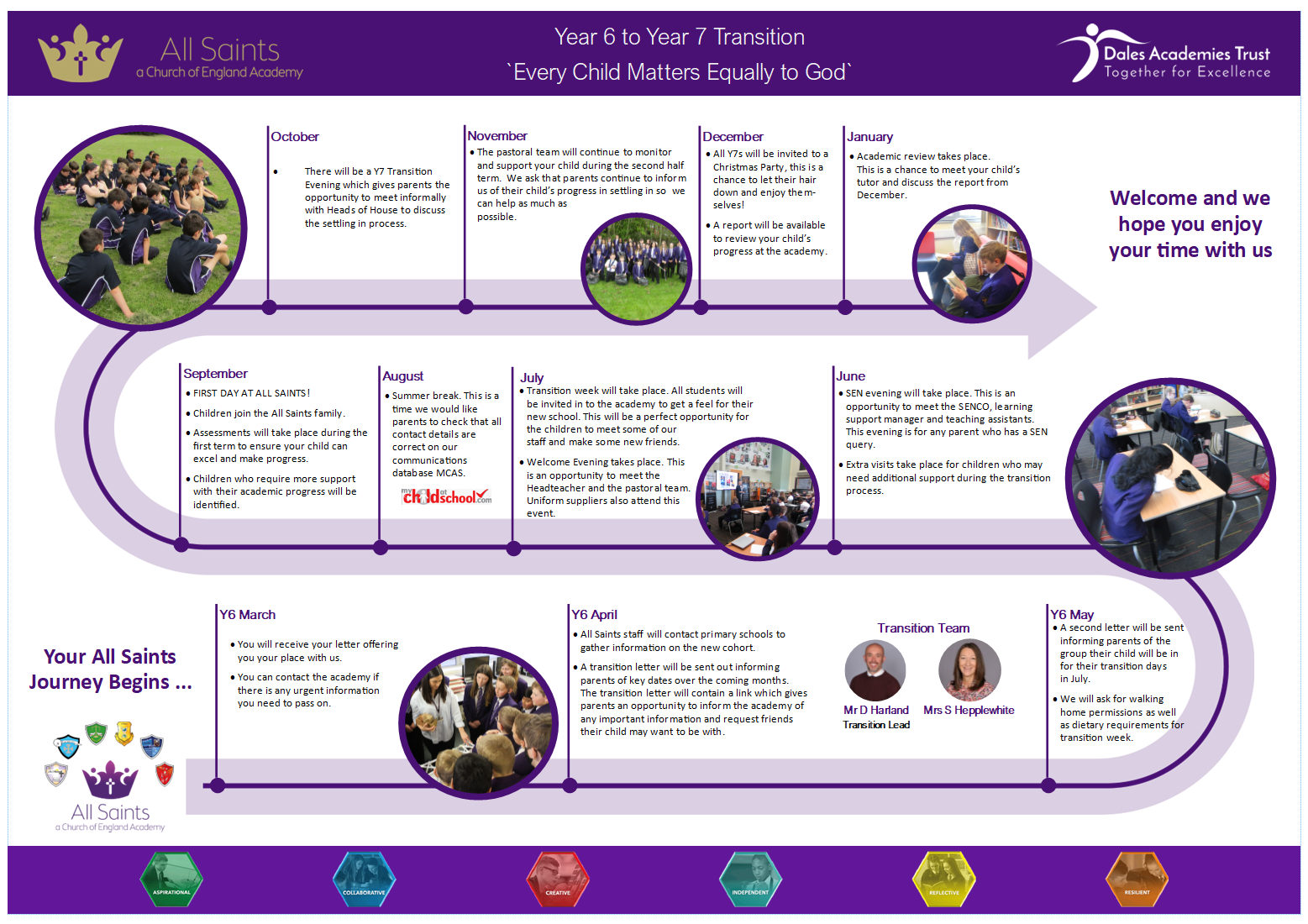 ---
Open Evening
We are delighted to be able to invite you to visit us on Thursday 5th October 2023 between 5 - 7.30pm.
Further details will be available in the Autumn term and posted here.
---
Prospectus 2023
Our Prospectus for 2023 will be available in the Autumn term, once we can update our results section.
A copy of our Admissions Policy for 2024, including the Supplementary Form if you are applying for a Foundation place, can be found in the Policy section of our website.
---
Virtual Tour
Please come and have a look around the school but if you are not able to attend please look at the virtual tour to get a feel of the building.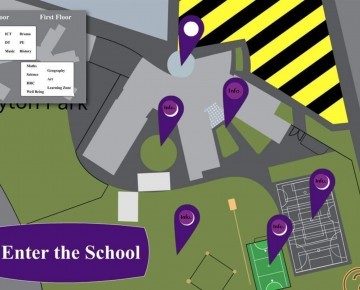 ---
Uniform
The Academy dress code is available, with supplier information, by following this link.
---
.