Joining Year 7 in September 2023
Choosing a secondary school is a very important step for parents and children. We would advise that you start to consider your options early, finding out about entry criteria and which school genuinely fits your child best. Children also need time to adjust to the idea of their new school.
As a Church Academy, All Saints do have some additional information to consider if you are thinking about applying for a faith based place so please read our policy carefully.
---
Congratulations on being offered a place at All Saints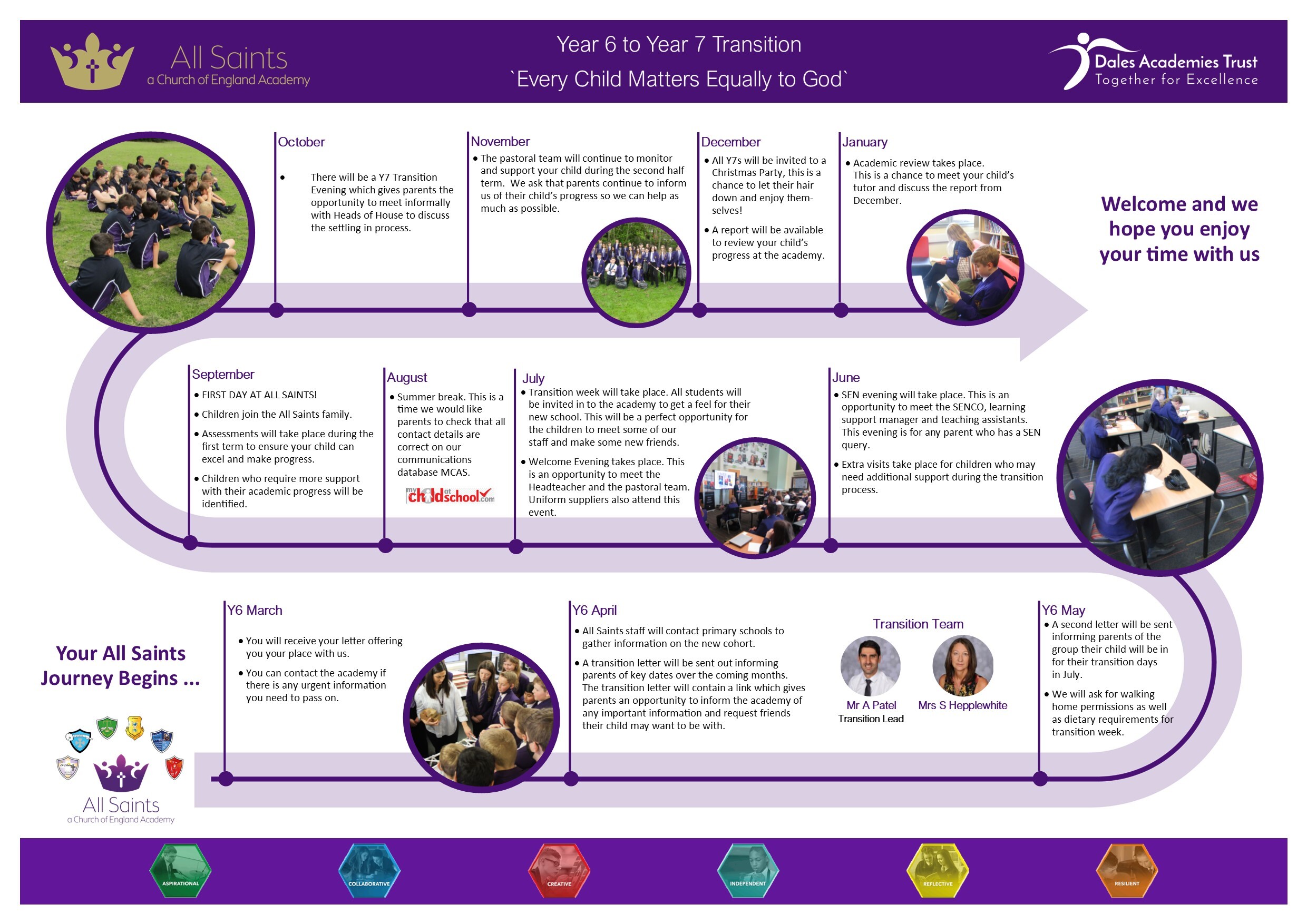 ---
Open Evening 6th October 2022
Thank you for visiting our Academy last night. I am sure you will agree the prefects, students and staff gave a glimpse of what it means to attend All Saints.
Please find a copy of the Headteacher's presentation.
---
Summer Term Transition Events
SEND Evening - Thursday 22nd June 5-6pm
Meet the SENCO, SEND Learning Manager and Teaching Assistants. An opportunity to ask about SEND provision (SEND - Special Educational Needs and Disabilities) Parents with SEN questions or concerns and their children should attend. Please ensure you have completed the attendance form if you wish to attend (on the letter previously sent.)
Transition Day 1 - Monday 3rd July 08.45-15.00
All students to come to the academy in their primary school PE kit. Students will experience several lessons with their group.
Transition Day - Thursday 6th July 08.45-15.00
All students to come to the academy in thier primary school uniform. Students will follow a timetable and experience different lessons with their group.
Hot meal available at a cost of £2.50.
Please ensure that the walking home permissions form has been completed from letter one.
Welcome Evening - Thursday 13th July 6-8pm
Meet the Headteacher, senior leaders and your child's Head of House, hear about the academy and ask questions. Uniform providers will be present from 5pm. All parents and children should attend.
Click on the All Saints Transition Letter for further information.
---
Prospectus 2022
View Our ProspectusA copy of our Admissions Policy for 2023, including the Supplementary Form if you are applying for a Foundation place, can be found in the Policy section of our website.
---
Virtual Tour
If you are unable to attend our Open Evening in October 2022 please look around the school using the tool below.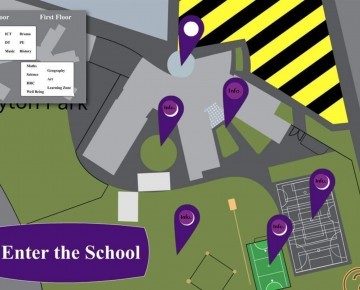 Please take a virtual tour before you watch our subject videos.
---
TRANSITION FORMS FOR PARENTS/CARERS TO COMPLETE
Student Portrait - Parent Views 2023
Transition Week Permissions 2023SEND Evening Attendance 2023
Subject Videos
English
Maths
Science
Art
Design Technology
Drama
Geography
Physical Education and Wellbeing
History
Information Technology
Languages
Music
Religious Education

.